AIR CONDITIONED WESTERN SHIRTS
M SPORT 6 north WASHINGTON state
​
​NOW AVAILABLE IN WASHINGTON STATE
SUMMER 2019 SHIRTS ARE NOW OPEN FOR PRE SALE. DEADLINE TO PRE ORDER JAN 28 2019 ....DELIVERY IN JUNE 2019 $76 USD AND SHIPPING.. PHOTOS POSTED BELOW .. IF YOU WANT TO INSURE YOU GET ONE IN YOUR SIZE. CONTACT ME RIGHT AWAY..
2019 spring shirt line . . . Delivery will be in FEB 2019.. $76 USD and shipping fee. The solid turquoise and the pink ribbon shirt are a button up shirt. both of these are available in mens shirts , black with the colored back top panel. Pre order shirts require payment at order time. Shirts shown top LEFT Neon Horses, Signature shirt The glow ( shown on Carmon in photos) Pink Ribbon button up, Mint Floral, Turquoise Button up, The light headdress, and Tropics.. Shipping in the USA and INTERNATIONAL. ( goes by weight on international) Not all shirts designs were ordered in every size..SOME ALREADY SOLD OUT OF PRE ORDERED SHIRTS.

M SPORT 6 AIR CONDITIONED SHIRTS ARE NOW AVAILABLE TO PURCHASE IN WASHINGTON STATE. SEVERAL STYLES ARE AVAILABLE AT THIS TIME. CONTACT ME TO PURCHASE OR ORDER. PAYMENT MUST BE RECEIVED WHEN PLACING AN ORDER. SOME STYLES ARE LIMITED QUANTITY. SIZES XS TO XXL . STYLES FOR MEN AND WOMEN. Shirt Prices start at $45 TO $98. Prices are listed in USD. Plus shipping. Prices vary by style. Once the shirts that are listed for sale are sold-out, there are no more available. Limited to stock on hand.. Shipping to any state in the USA is $7.50 for up to two shirts in the same package. Additional shipping fee for more than two. Out side of the USA. Shipping will depend on the country shipped to, starting at $16 USD..
​​E mail me at barrelsoutwest@gmail.com or use the contact us page located here on the web site.Face book page msport6-northern washington state. Hope to hear from you soon. -Carol Lindbloom
Sweat wicking
-
over 100/92
%
humidity, no sweat marks
Breathable
-
mesh side panels for extra breathability
(
feels like air conditioning
)
100
%
uv protection
-
Perfect for competition and working in the sun
Stretchy
-
no shoulder restriction, full range of motion
Longer sleeves
-
about 2inches longer than most western shirts
Never untuck
-
longer in the back than the front, slight elastic at bottom hem
No wrinkles
-
roll in a messy ball, all you want, hang for 15 min, no wrinkles
Easy to wash
-
cold water, gentle cycle or hand wash, hang to dry
Durable
-
perfect for the farm, competitions and going to town
Flattering
-
designs are created to flatter any shape, that is why one of our best selling sizes in a 2xl
Powered by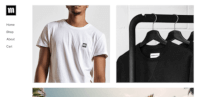 Create your own unique website with customizable templates.